The next meeting of the Association of Rhode Island Authors will take place on Thursday, October 9, 2014 at the new Thundermist Health Center at 186 Providence Street (Rt 33/115) in West Warwick (at the corner of Providence & Hay Streets) click for map New members are always welcome! Join us at 6:30 p.m. for networking; the meeting starts at 7:00 p.m.

If you would be interested in hosting and sponsoring our group, contact us at Authors@RIAuthors.org.
IT'S BACK!
The BIGGEST BOOK EVENT OF THE YEAR!
11/8/14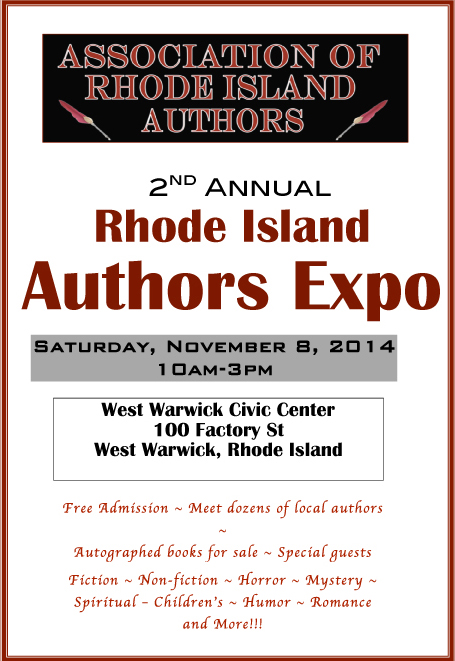 CLICK FOR MORE INFORMATION
---
JOIN US AT
"THE LIVELY LITERATI"
SEPTEMBER 2014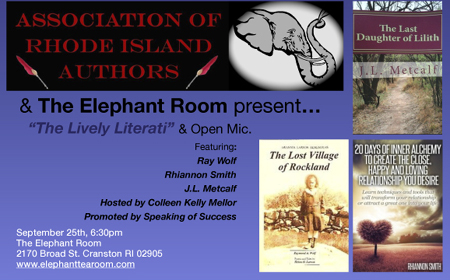 Join the Association of Rhode Island Authors at The Elephant Room at 2170 Broad Street in Cranston for our monthly "Lively Literati" (formerly Poetry Night) on Thursday, September 25th at 6:30 p.m. Admssion is free.
This month, the event will showcase the talents of local authors Ray Wolf, Rhiannon Smith and J.L. Metcalf who will share samples of their work, followed by an "open mic" where anyone and everyone will be invited to participate.
And on October 30, we will present Carol Desforges and a special Halloween theme. Additional authors will be added to the line-up soon.
Watch for additional "Lively Literati" events and more local, featured authors, on the last Thursday of each month throughout the coming year.
---
MEET ALL YOUR FAVORITE AUTHORS
AT THE 2014 SCITUATE ART FESTIVAL


We're thrilled to announce that over 30 of your favorite authors will be signing and selling books in the lot behind the North Scituate Public Library on October 11, 12 & 13 during the 2014 Scituate Art Festival. Special thanks are extended to both the library and the festival committee for this opportunity and for their support. CLICK HERE for a complete author line-up.
---
ARIA TO PARTICPATE IN 2014
RHODE ISLAND COLLEGE HOMECOMING
& FALL WEEKEND FESTIVITIES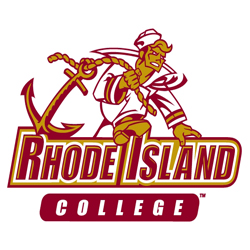 Over two dozen published Rhode Island authors will be signing and selling books at the 2014 Rhode Island College Homecoming Celebration on Saturday, October 18th from 10 a.m. to 2 p.m. For a schedule of all the exciting weekend activities, CLICK HERE.
---
OCTOBER WORKSHOP TO EXPLORE
RHODE ISLAND WRITING & THE COMMON CORE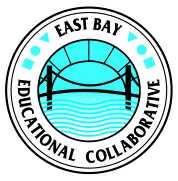 Designed for local teachers, reading specialists, school administrators and other educators, this special presentation sponsored by ARIA, The East Bay Education Collaborative and myOn, will explore craft and structure within the Common Core anchor standards for literacy. Over thirty local writers will be in attendance to discuss how authors bring meaning to their text, and they will be available to sign and sell their books, tto.
To register for this unique, ground-breaking program, CLICK HERE. For more information, contact Ronald Kahn at EBEC at Ronald.Kahn@ebecri.org.
---
MEET ALL YOUR FAVORITE AUTHORS AT
THE SOUTHERN NEW ENGLAND WOMEN'S EXPOS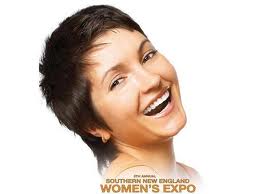 The 2014 Southern New England Women's Expos will be held on Sunday, October 5, 2014 at the Twin River Event Center in Lincoln, RI from 11 a.m. to 5 p.m. and on Sunday, November 9 at the Holiday Inn in Taunton, MA from 11 a.m. to 4 p.m.
In addition to the dozens of engaging exhibitors, many of your favorite writers will be on hand to meet with fans, conduct presentations and sell their inspiring books.
Join us!

http://www.southernnewenglandwomensexpo.com/
---
THIS FALL, YOU'LL FIND RHODE ISLAND AUTHORS
ALL OVER NEW ENGLAND

Are you heading to the New England Independent Bookstore Association (NEIBA) annual conference in Providence? Or how about the New England Library Association Annual Conference in Boxborough, MA? Or perhaps you'll be strolling the streets with thousands of happy readers at the 2014 Boston Book Festival?
Through a partnership with the Independent Publishers of New England (IPNE), you'll be able to meet many of ARIA's finest new authors no matter where you find yourself this Fall. Make sure you stop by support Rhode Island's best!
---
SAVE THE DATE! IT'S AUTHOR'S DAY AT
THE GREENVILLE PUBLIC LIBRAY
On Saturday, December 13th, authors Jim Ignasher, Edwin Lionel Flynn, Paul Caranci, Dawn M. Porter, Derek Feuti & Julien Ayotte will be on hand to visit with patrons and talk about their books. Check back soon for more information about this very special day.
---
RHODE ISLAND AUTHOR MEET & GREET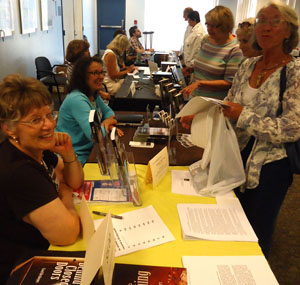 Thanks to all the readers and book buyers who dropped by the Warwick Public Library on August 9th to make our event such a great success!

https://www.facebook.com/events/311194482378886/
---
ARIA, in partnership with TalkStream Radio, is proud to bring you an original series of 15 minute podcasts featuring all your favorite Rhode Island authors. Check back frequently for new broadcasts in thes series!
Episode 1 -- Steven R. Porter (mp3)
Episode 2 -- Marcus Mitchell (mp3)
Episode 3 -- Ana Arelys Cruz Cabrera (mp3)

---
MEET AUTHORS, BUY BOOKS
AT THE SCITUATE FARMER'S MARKET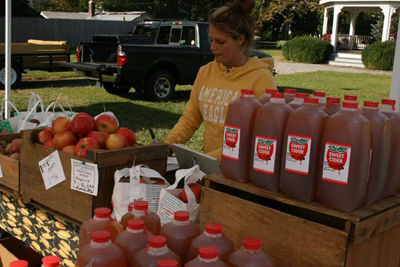 Every Saturday between May 10 and October 4, The Scituate Farmer's Market will host a local, Rhode Island author! The Market runs from 9 a.m to 12 p.m. every Saturday morning on the town green in picturesque Scituate Village, directly across from the North Scituate Public Library.

To download the complete schedule of author appearances, CLICK HERE.
---
"CURIOSITY & MISCHIEF"
HOSTS SUMMER AUTHOR'S SERIES


Over 20 Rhode Island Authors will be signing and selling books on weekends all summer long at the "Curisoty & Mischief" Gift Shop in the Narragansett Pier Marketplace in Narragansett. For information, call the store at (401) 782-1992. And click here for a schedule. (Subject to change.)
---
ARIA NAMED PBN FEATURED NON-PROFIT
12/13/13 -- ARIA was recently featured in the Providence Business News.
CLICK HERE to read about ARIA's rapid growth and where the association is heading in 2014.

---
HUNDREDS TURN OUT
FOR THE FIRST ANNUAL RI AUTHORS EXPO!

The First Annual Rhode Island Authors Expo was an overwhelming success! Held at the Courthouse Center for the Arts in Kingston, over 300 readers turned out to chat with authors and buy books. Forty-five of our state's top authors were present.
Special thanks is extended to Wakefield Books, the Courthouse Center for the Arts, the Rhode Island Center for the Book, and to everyone who helped make our event so succesful.
CLICK HERE for more photos from the event.